Meet Our Donors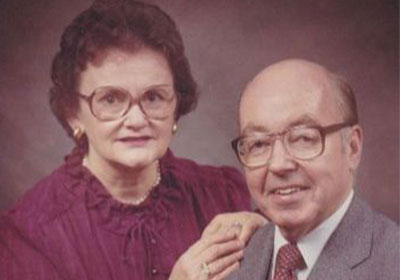 Justin and Inez McCarthy
Bryn Mawr Hospital is fortunate to benefit from the far-reaching generosity of those like Justin and Inez McCarthy, whose devotion to helping others leaves a legacy that will live on as we care for vulnerable patients in our Behavioral Health Inpatient Unit.
Bryn Mawr Hospital's strong leadership and patient-centered, clinically-advanced care inspired Bob Jones to contribute toward its future.
With a history of working with non-profits as a compensation consultant and as a volunteer board member in his own communities, Robert B. Jones, JD, CPA, CEBS, CSCP is aware of the benefit that so many of these organizations bring to our world.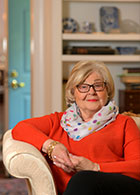 Julie Williams
Julie Williams appreciates the great care that her family has received at Bryn Mawr Hospital and is happy to do her part to make sure her local hospital is here for generations to come.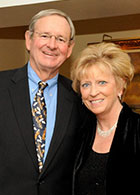 Claire Baldwin and Peter Lindley
Claire Baldwin and Peter Lindley are passionate about the idea of furthering the mission of this "gem" that is so important to them, both professionally and personally, and they are pleased to know that making a gift through their will helps sustain Bryn Mawr Hospital's mission to heal the sick, comfort the suffering and promote the health of the community.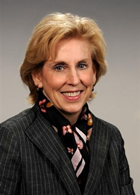 Grateful Patient, Volunteer and Employee Designates Bryn Mawr Hospital as a Beneficiary of IRA
When the time came for Kate Kittleman to create an estate plan, it seemed only natural to include a provision for Bryn Mawr Hospital. After all, she considers herself a proud "member of the family" and as such, leaving a legacy feels not merely fitting but personally satisfying.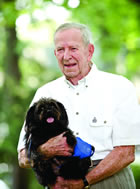 Bob Dunn's Planned Gift Supports Bryn Mawr Hospital and The Community
Bryn Mawr Hospital gave Robert Dunn a sense of pride in the community and in return, he gave Bryn Mawr Hospital a home. Literally.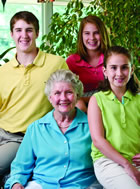 In Memory of Manrico Troncelliti, MD
Kathleen Troncelliti wanted to do something special to honor the memory of her husband, a long time general surgeon at Bryn Mawr Hospital, while supporting the Hospital's future.

Walter and Helen Morgan Made One of the Largest Cumulative Individual Gifts in Bryn Mawr Hospital History
Walter Morgan and his wife Helen were immensely generous to Bryn Mawr Hospital — benevolence that spanned well beyond their lifetimes.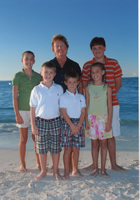 Dr. Kavle Remembered Through Endowment
Through the power of a planned gift, the Kavle family has honored the memory of long-time physician Dr. Jim Kavle and left a legacy to Bryn Mawr Hospital.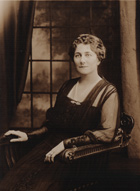 Florence H. Haehnlen Memorial Fund Benefits Bryn Mawr Hospital
Main Line resident Florence Holt Haehnlen loved to travel. When she passed away in 1959 she left behind a generous charitable trust that would give three generations of her family the ability to travel the world, and ultimately support Bryn Mawr Hospital.